At the mention of "Japan," one of the mental images that may arise is the hospitality provided by geishas. Various regions of Japan are home to geisha quarters, notably cities like Kyoto and Tokyo. However, Kanazawa stands out as an exceptional national example due to its commitment to preserving historical streetscapes. In this environment, geishas, referred to as geiko in Kanazawa, diligently refine their artistic abilities while transmitting a wealth of traditional culture to future generations.
We interviewed Junichi Uehara, the manager of Kanazawa Asanogawa Enyukai Hall, an establishment dedicated to showcasing the rich cultural heritage of the geisha quarters in Kanazawa.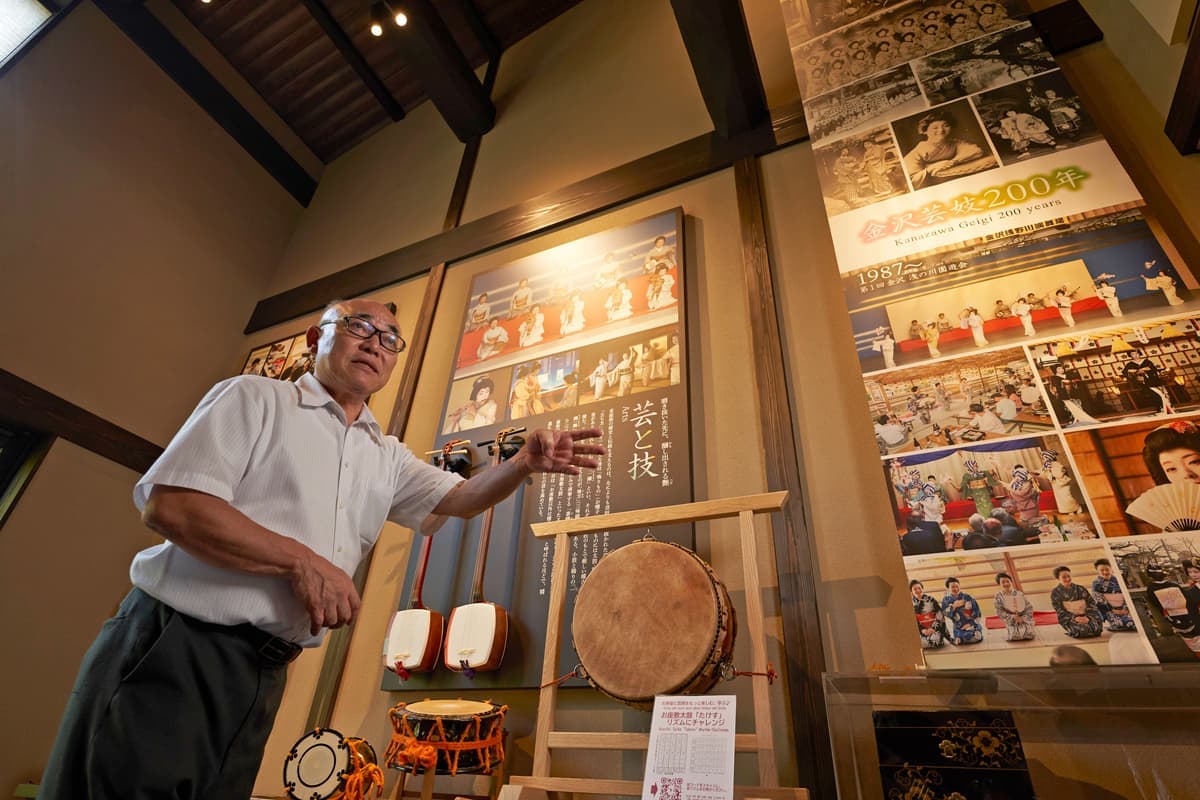 A city preserving

traditional streetscapes and artistry
Since the Edo period, Kanazawa has remained untouched by the ravages of war and significant natural disasters, preserving its historical treasures that survive to this day. The city's three geisha quarters—Higashi, Kazuemachi, and Nishi—retain the streetscapes of days gone by. Within the meticulously arranged chaya establishments designed for banquets, geishas captivate guests with their performances encompassing dance, taiko drumming, Japanese flute melodies, shamisen strumming, and melodic singing.
Kanazawa's geishas take immense pride in being custodians of traditional performing arts, and they prioritize their rigorous practice above all else. They dedicate a considerable amount of their daylight hours to training, showcasing their skills at evening banquets. Recognizing the profound importance of preserving these performing arts, they steadfastly avoid relying on recorded music during their dance performances. While geisha quarters throughout Japan have garnered attention as tourist attractions in recent years, Kanazawa distinguishes itself by offering more than just a tourist spectacle; here, it embodies an authentic and vibrant living artistry. Enchanted by such an environment, some women journey from Tokyo to Kanazawa, drawn by the aspiration to join the geisha path within this city's embrace.

Geishas' finery invites the audience
into an extraordinary realm
Geishas' finery is also rooted in tradition. They wear exquisitely crafted kimonos, meticulously made using the Kaga Yuzen fabric dyeing technique, a cherished local traditional art form. During their dances and musical performances, many of the gestures only come to life when wearing a kimono, and as a result, they are elevated into graceful movements. Pay attention to the motifs depicted on the kimono as well. Japanese people place great importance on the changing of the seasons, and choosing a kimono adorned with seasonal plants and scenes is not merely a fashion choice but also follows certain rules.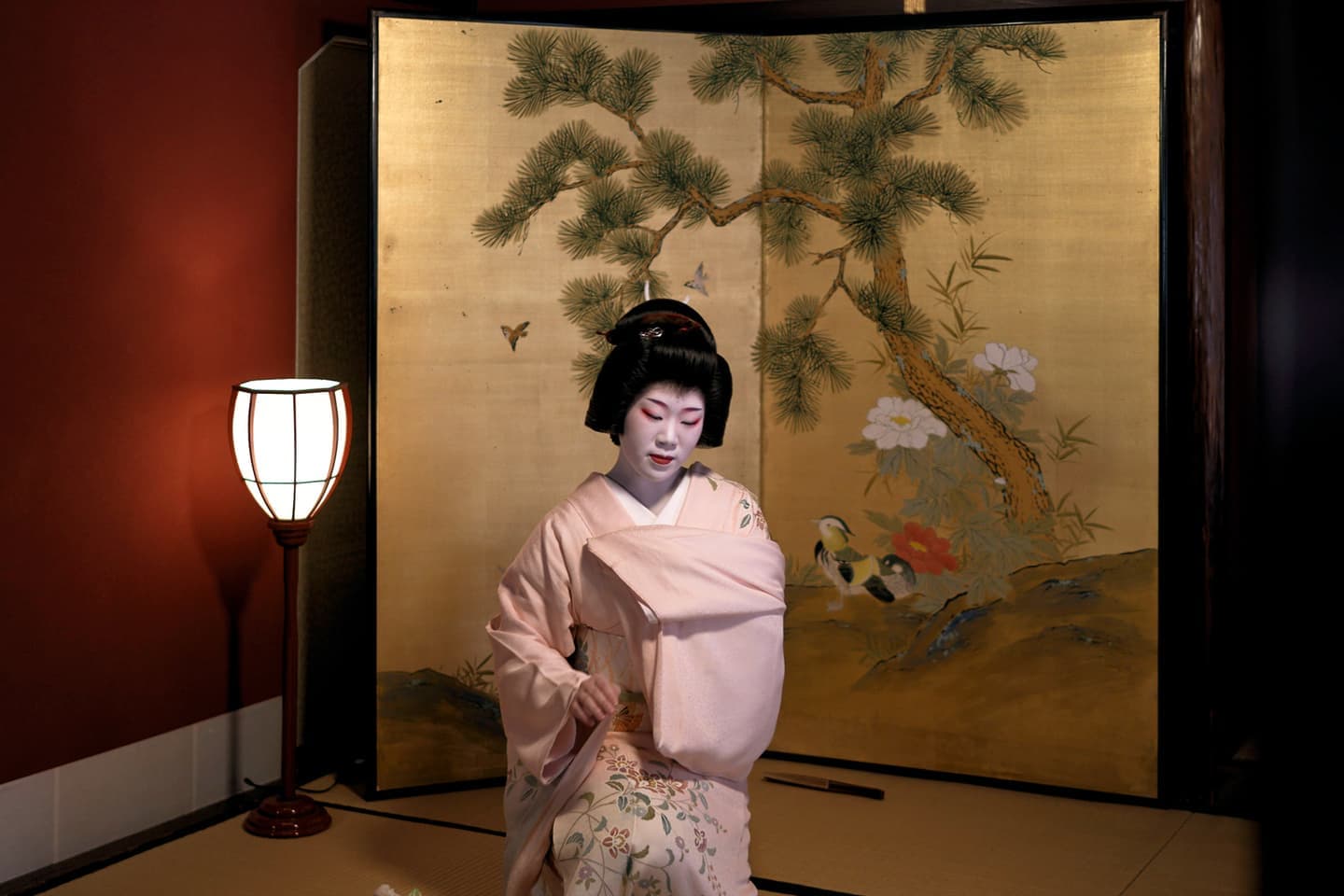 Experience the Kanazawa Geisha culture
through events in October and November 2023
Geisha in Kanazawa are referred to as Geiko-san or Geigi and have inherited a history of around 200 years in the castle town. Geisha continue to carry on their traditions through performances and rigorous daily trainings in the three Geisha districts of Kanazawa – Higashi, Nishi and Kazue-machi.