Kanazawa Craft Workshop
Mizuhiki: Delicate and Traditional Artwork used as Good Luck Charms
Hello! I'm Holly from the USA, and I've been living in Kanazawa for two years now. I recently attended a mizuhiki workshop at Hiraoka Yuinou-ho in the Oyamamachi district. The shop is only a few minutes walk from popular destinations such as Oyama Jinja and Omicho Market. In the shop you can see many beautiful examples of mizuhiki art on display.
Mizuhiki is the traditional art of sculpting cords which dates back to the Asuka period, almost 1500 years ago. These cords often adorn gift envelopes for weddings, funerals, or other life events. These days, mizuhiki cords are usually made from tightly woven paper instead of hemp. In traditional usage, red and white cords are used for wedding envelopes, while black and white represent funerals. However, if you attend a workshop at Hiraoka, you can create a mizuhiki project in the colors you choose!
At the workshop, you can choose from a list of items you want to create like earrings, keyholders, and more. Once you choose the colors of cords you want to use, you will begin to create your design. Mizuhiki art is created by weaving the cords in a series of patterns, and the teacher will take you step by step through the process. I learned that it's important to pay close attention to details, making sure that the cords are lined up properly along the way. I found working with the cords to be a lot of fun and very relaxing! If you enjoy traditional crafts, I can't recommend this workshop enough!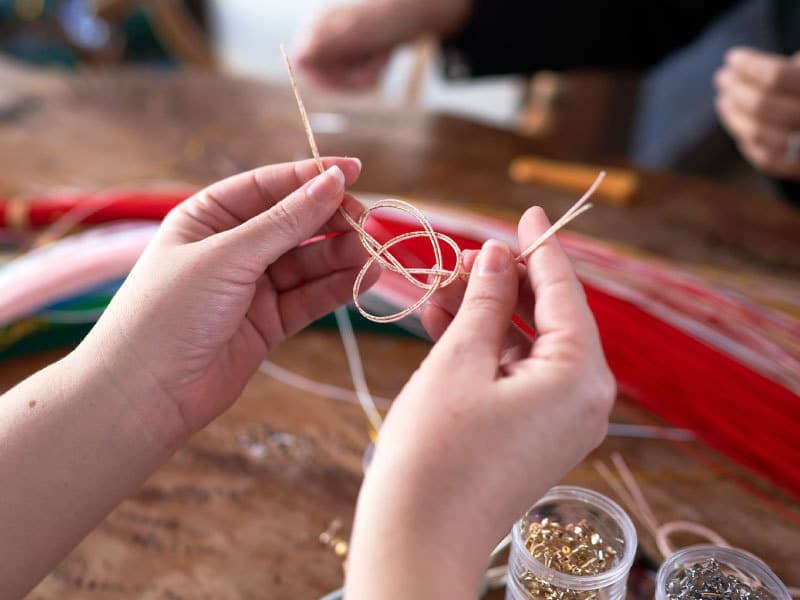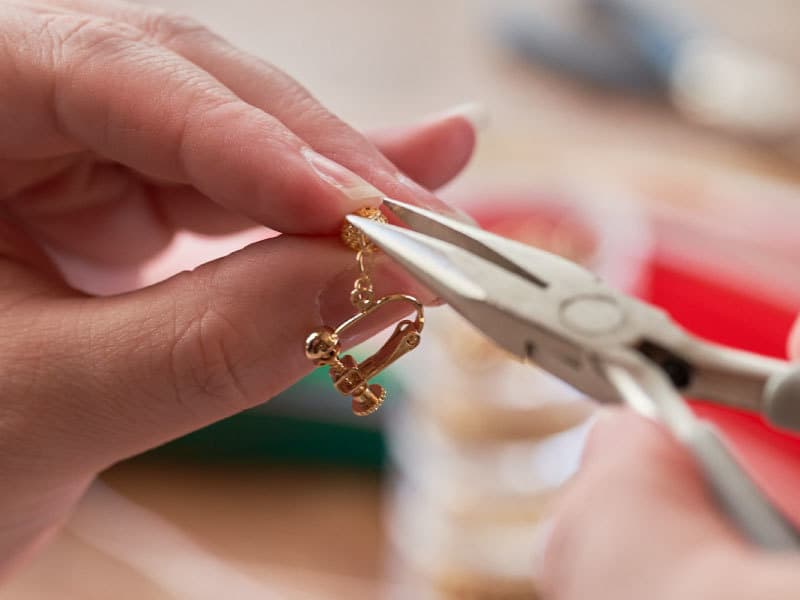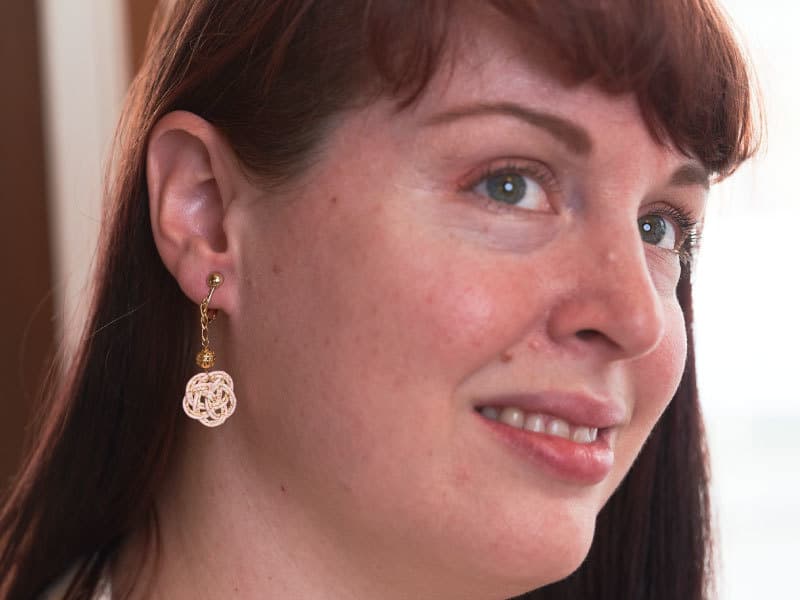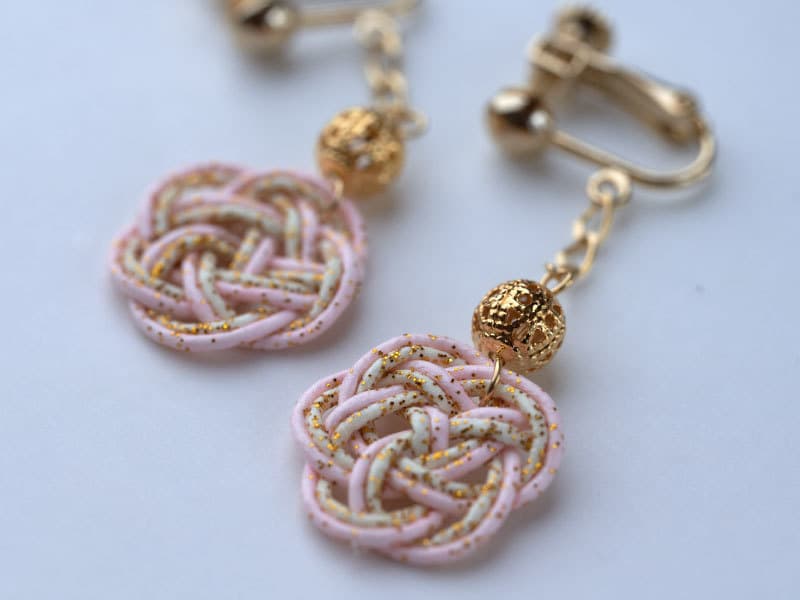 Holly Moore
from the USA, has been living in Kanazawa for two years. She loves wearing kimonos and enjoys handicrafts that use textiles.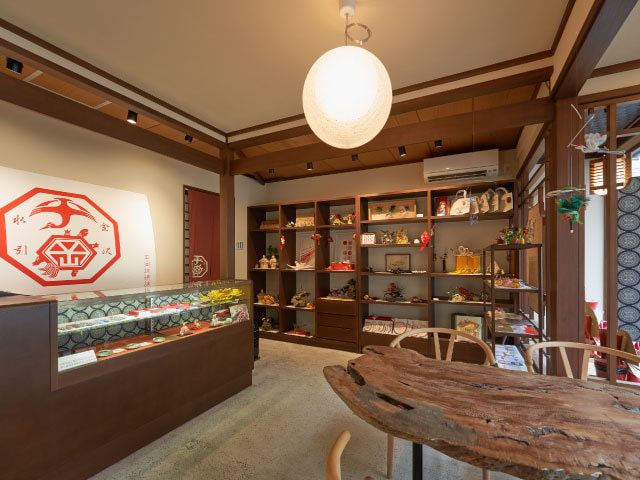 HIRAOKA YUINOU-HO
10-11, Oyamamachi / Phone 076-231-6770
www.hiraokayuinouho.com
HOURS: 10:00-16:00; closed Tuesdays
WORKSHOP: 10:00-16:00 *Reservation required