Traditional Geisha Performance:
The Beauty of Kanazawa
An unforgettable experience in Kanazawa, where you can meet the famous geishas and immerse yourself in an atmosphere of age-old Japanese traditions.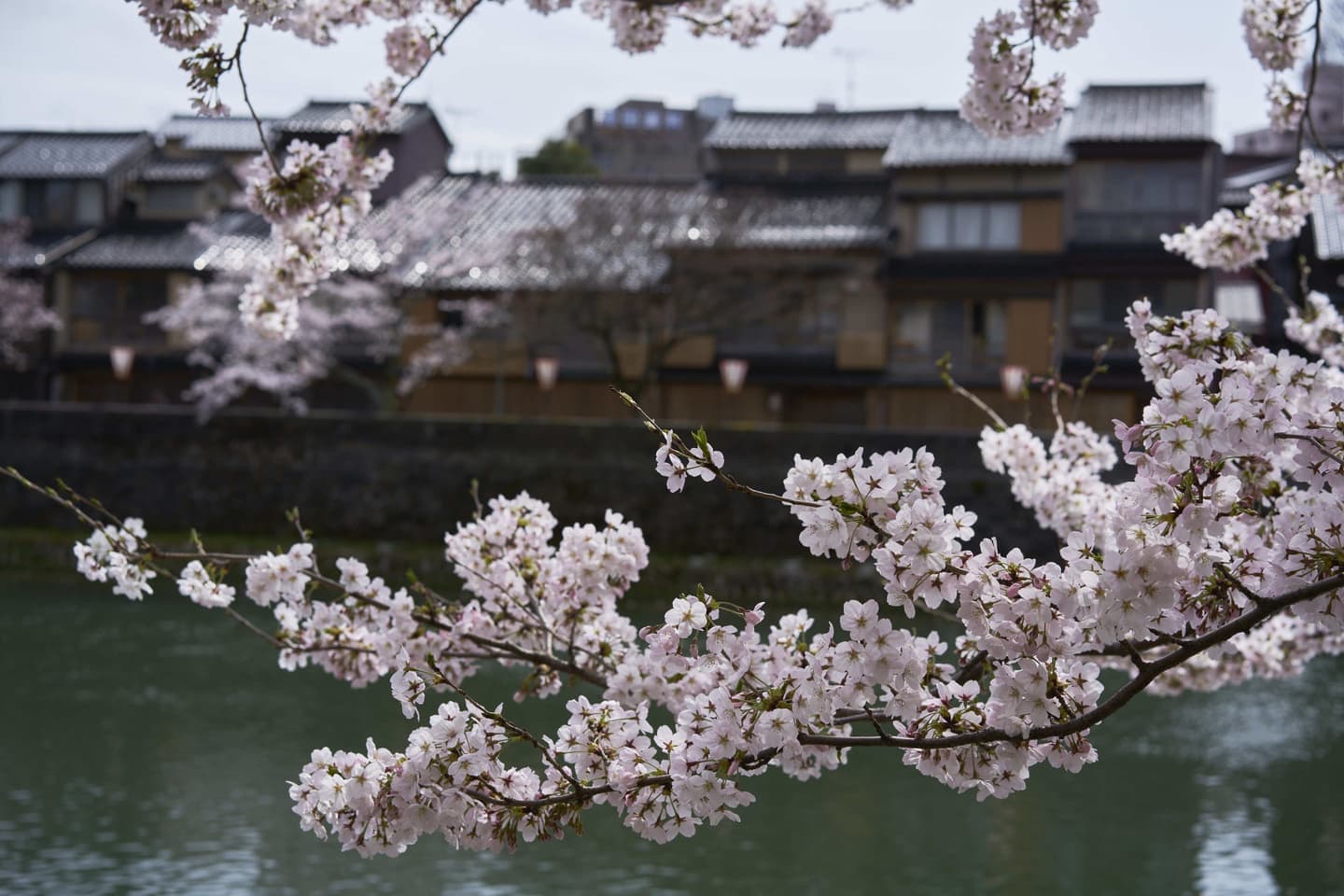 If you ask a Japanese person what makes Kanazawa so charming, he or she will certainly answer with: its handicrafts, its gastronomy, its garden and its geisha districts. Along with other cities like Kyoto, Kanazawa shares the privilege of having kept many traditions intact, and among them are the geishas of Kanazawa, or as the locals call them, the geiko-san or geigi. To support and keep its traditions alive, Kanazawa City and the Kanazawa City Tourism Association organise the Kanazawa Geisha Experience 2023-2024. These regular events are open to the public and take place in the various teahouses located in the three geisha districts, namely Higashi Chayagai, Kazue-machi Chayagai and Nishi Chayagai.
Shinobue bamboo flute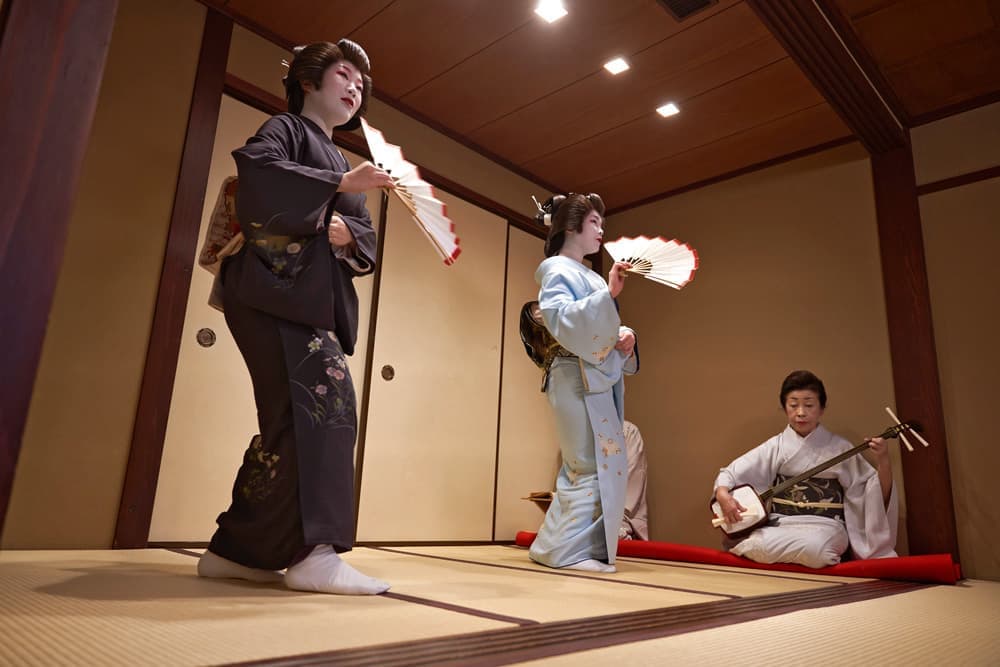 Geishas singing and dancing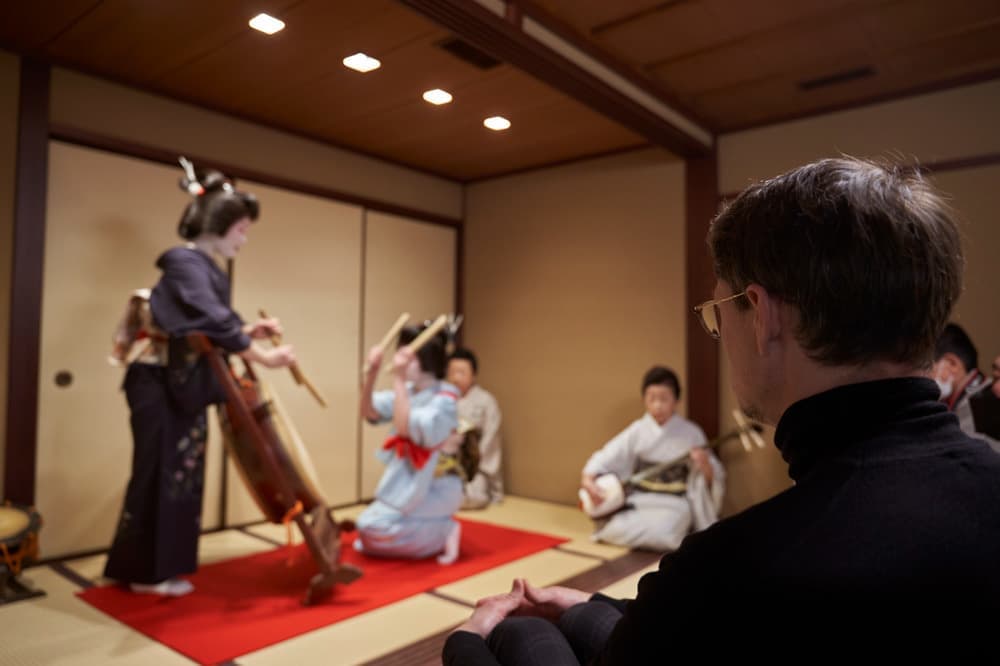 Taiko drum performance

I went to one of these events in the small district of Kazue-machi Chayagai, bordered by the Asanogawa River. Located in these narrow streets are several teahouses. To have the opportunity to attend a geisha performance is a rare privilege. The programme includes a piece played on the shinobue (traditional Japanese flute) in the half-light of a halo lamp, followed by a series of elegant dances to the sustained rhythm of the shamisen (Japanese three-stringed guitar) and its plucked strings, all in harmony with songs delivered with a subtle reserve. The whole atmosphere of this performance makes the audience feel with great acuity the Japan of the past, the Japan of the Edo era.
In this small room covered with tatami mats, the ten privileged people present remain silent, spellbound by the beauty of the gestures and the fragile grace of these young geishas who move like spring birds.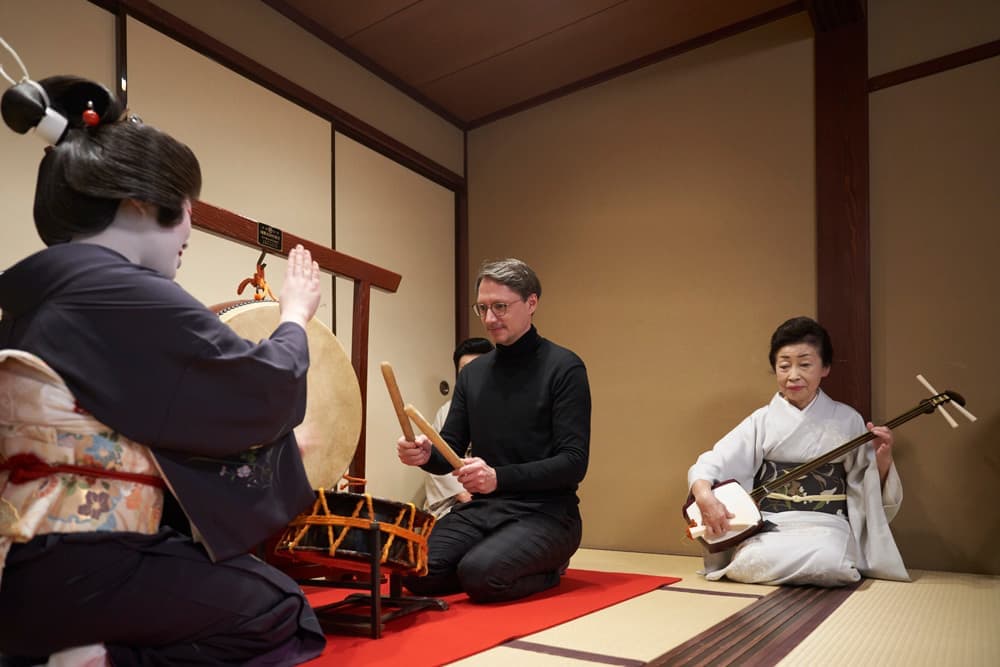 Taiko drum experience with geisha

The performance continues with a session on the taiko, the Japanese drum. With vigour and clockwork precision, the bachi (drumsticks) slap the leather of the drum with a power that we would not imagine from these two young women. Finally, it is the audience's turn to try their hand under the direction of the geishas. More than a simple performance, this is a chance to interact with the geishas and ask them questions about their work and daily life. This is definitely a performance not to be missed.

Experience the Kanazawa Geisha culture
through events starting in Spring 2023.
Geishas in Kanazawa are referred to as Geiko-san or Geigi and have inherited a history of around 200 years in the castle town. Geishas continue to carry on their traditions through performances and rigorous daily trainings in the three teahouse districts of Kanazawa - Higashi, Nishi and Kazue-machi.